Gulliver will be featured at the  50th Conference of TTRA International in 2019 at the Grand Hyatt in Melbourne, Australia.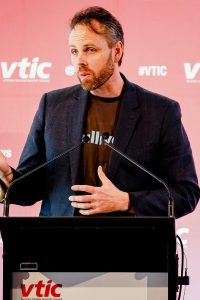 Martin Anderson, the CEO and Founder of Tourism Research Technology, will be speaking on Wednesday 26th June about Stabilizing the Shifting Sands of New Tech in Data Measurement.
Make sure you come along to Martin's session to hear about the  many issues facing the practice of tracking tourists, including ethical compliance, the challenges of recruiting research participants and the great range of options available to track and assess tourist's movement.
 New technology can deliver a completely new level of data about tourists but data by itself doesn't provide any insights. Martin will explore how you can assess the tech solutions and data sources available and gain insights to maximize opportunities that underpin sustainable tourism.